At Nacho Hippo we are very well known for piling chicken, taco beef, shredded pork, and fried shrimp covered in our spicy bangin' sauce onto a plate of nachos, or stuffing a tortilla full of meat, cheese, and salsa before dropping it into a deep fryer. We also have options to appeal to those who prefer to stay away from meat and dairy. Nacho Hippo does have some vegetarian-friendly options.
Believe it or not, it is a question we get asked quite often. Vegetarian-friendly options are in high demand and nacho hippo is here to answer that call. Let's discuss some of the options we have to offer for those of you looking to follow a more specific diet.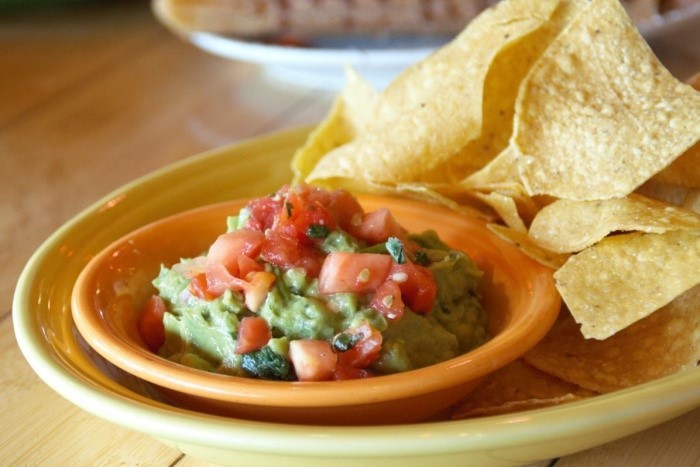 If you follow the menu from the beginning, the first options you will stumble across are on our appetizer sections. The Salsa Sampler and Holee Guacamole are two excellent options to start with. Our Salsa Sampler features our fire-roasted salsa, salsa verde, and mango habanero salsa. The Holee Guacamole features, you guessed it, guacamole blended with tomatoes, onion, and fresh cilantro.  Both offerings come with our fresh house-made tortilla chips and are a great way to start your meal!
We also have a fantastic salad option for you. Our Nacho Hippo Grande Salad is perfect as a pre-meal option or as your meal. Our vegetarian-minded customers will want to skip the cheese, but the combination of fresh greens, black beans, corn, Pico de Gallo, and black olives served in a crispy tortilla shell. For those that are interested in adding a little more and aren't working to avoid meat, you can add taco beef, grilled or blackened chicken, grilled steak, grilled shrimp, blackened shrimp, fried shrimp, or seared tuna. There are so many options here it will make your head spin!
The next option comes from our HIP TACOS section. Served with flour tortillas, corn tortillas, or hard shells, the Veg Head taco features hummus, mixed greens, banana peppers, black olives, Pico de Gallo, and cilantro lime vinaigrette. Tacos at Nacho Hippo are a great entree or you can order several and make them a platter. Order as many tacos as you like and then add your choice of 2 sides: yellow rice, sautéed veggies, or black beans to create a filling taco platter. You can also order tacos as a side to compliment our fantastic quesadillas, nachos, or specialty items.