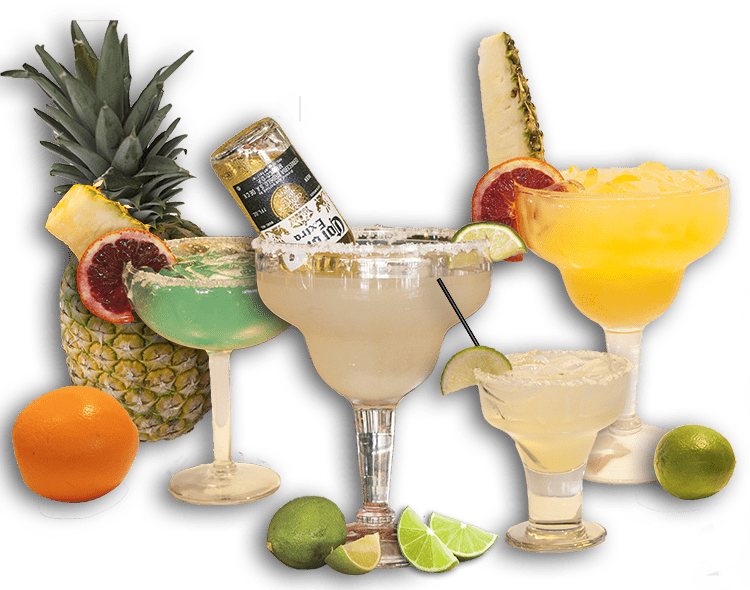 Rum has spent the past few years in the spotlight thanks to the "why is the rum gone" tag line from everyone's favorite pirate movies, but when it comes to traditional Mexican fare, Tequila takes all the attention. It makes sense, rums are produced in the Caribbean while Tequila is made inside the borders of Mexico. That doesn't mean that the Caribbean influences are less important and don't have their place at Nacho Hippo.  We have put a great deal of effort into creating flavor-packed, beach-themed drinks based around rum.  While tequila may be the big player, let us shower some love on the rum!
At Nacho Hippo in Myrtle Beach we offer many different rum-based drinks. The Drunken Cooler, all of our Hip-Jitos, and all of our Signature Hip Buckets have rum in them. Rum isn't something you add to a drink just as a filler. The addition of rum is an intentional decision based around flavor profiles and the goal is always to produce a drink that brings a high level of enjoyment to the consumer.
What are the differences in the types of rum? Where does rum get its flavors? Those are great questions. Let's dive in. Typically known as beach cocktails, there are three main types of rum: white rum, dark rum, and spiced rum. Depending on the rum style, the alcohol content of rum can range from 20 percent alcohol by volume up to 75.5 percent alcohol by volume. Regardless of the alcohol content, all rum gets is the base sweet flavor from sugar cane! Most rums are made from sugar cane that has been boiled and pressed to create a molasses type substance before it is aged.
Unlike whiskey and wine, rum is only aged a short time due to the climate. It is warm year-round in the Caribbean so it doesn't take long. The aging process normally takes place in a previously used wooded casks. Due to the warm climate, the reaction between spirit and barrel happens rapidly, but the use of old barrels also means the rum won't leach out of (or into) the barrel while still getting some of that precious vanillin (a flavor component) and the important spice from the eugenol and lactones for its tropical flavoring.
The individual flavors come from tropical fruits, vanilla, and caramel swirling in the liquids. Yeast can also impact the flavors of rum. Yeast causes the molasses to ferment even quicker. Certain light-colored rums like Bacardi ferment extremely quickly.
As a quick guide:
White Rum: As per the name, clear, lighter-bodied, though often aged very briefly and filtered
Gold Rum: Slightly more complex than white rums due to aging in oak barrels, still good for cocktails as they're not yet extremely complex
Dark Rum: Aged for longer periods, with darker, fuller flavor profiles, good for sipping solo 
Spiced Rum: A distilled rum that's been flavored with spices, usually upping the impression of spice often gotten from barrel-aging.
While rum may be the choice drink of pirates.it is also certainly is the spotlight of many of the drinks you find on the menu at Nacho Hippo. IT is one of the most versatile alcohols in the world. We proudly feature it and use it in some of our signature drinks. So whether you are craving one of our colorful Hip-Jitos or a Hippopunchamous Bucket, know the flavors come with a lot of thought and intention. Serving up delicious and flavorful drinks is just one of the ways we work to provide the perfect dining experience to every guest, every day.