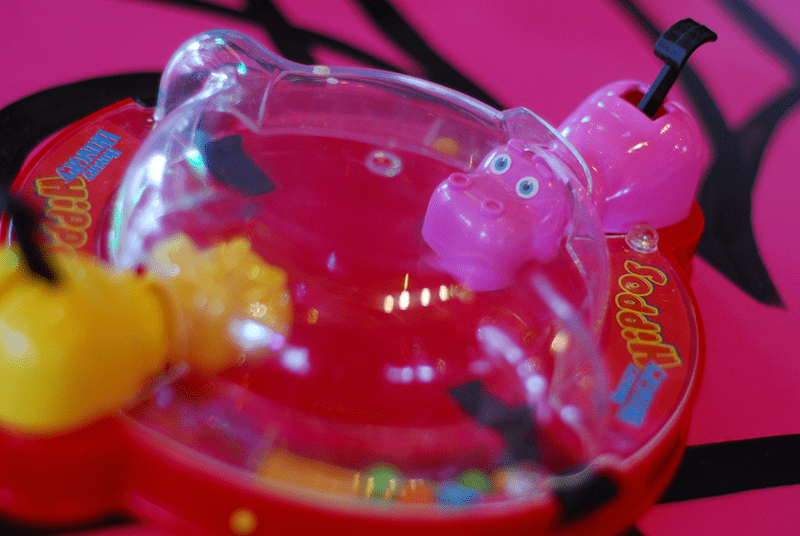 Kids running wild, dogs and cats living together…mass hysteria!  Ok so it isn't a scene from the Ghostbusters movies, but the current situation in this country as we have banded together to fight this pandemic certainly has many of us scratching our heads as we are stuck at home with our kids running wild. Some parents are trying to learn how to work from home and help their children be successful, while other parents are working their normal schedule and then trying to help their children after they have already put in a full day. All of this is happening while our medical staff members are in the process of redefining what a super hero can be.
At Nacho Hippo we are all about families and we recognize that the current situation is putting a lot of stress on families. So we want to help. We have come up with a few things the family can do together to fight the boredom, bring you together for some fun and maybe even get a few things accomplished that have been put away until you "have more free time". Let's get started.
Indoor scavenger hunt. You can find lists anywhere look on the internet for all ages. Maybe save this one for a rainy day, but this is a fun activity for little kids and grown-ups.
Read the Harry Potter series to your children. Cap each book off by watching the movie!
Dye everyone's hair a different color! No, we are not advocating permanent hair coloring of young children, but you can use kool-aid to temporarily dye hair.
Make a viral quarantine-themed TikTok. Your kids can show you how.
Rearrange your sock drawer. Or your kitchen cabinets, or your junk drawer. You know what we are talking about, everyone has that one space they know needs to be cleaned out.
Rearrange your furniture. It will make the living room or bedroom feel like an entirely different space.
Learn origami. You have all kinds of scrap paper laying around with the kids doing their homework at home, might as well put it to good use!
Family baking. Cookies, cakes, etc. Or head over to the Ultimate California Pizza website and check out how to make your own pizza crust!
Back to organizing. Go through the kid's rooms and gather items they no longer use or play with and prep them to be donated.
Learn something new.
Interview grandparents. Smart phones allow you to record calls very easily now. Create an audio story with the file.
Create a Google Document listing the movies your family loves to watch and a list of the movies your family wants to watch. Watch those movies.
Make a list of things you are grateful for. Read it during family meal times.
Have a dance competition! Scripted dances are very popular on TikTok, learn some cool dances from different YouTube videos and perform them for your family members. Extra points for goofiness. We would love to see some of what you come up with so be sure to tag us on Facebook and Instagram.
Write a family story. But each person only gets to write one sentence before passing along to the next family member. How weird of a story can you come up with. Be sure to share!
We get it, being forced to stay home can be stressful for every member of the family, especially if you have members that aren't working from home, but the best part about this list is that most of them are free and you already have them in your home. We do hope that this list of 15 things you can do with your family will help you defeat some of the quarantine blues. From our family to yours, stay safe, stay healthy and we look forward to you joining us soon!